Our suppliers
In this section you can see all the collections represented in us in the assortment from the leading European factories brands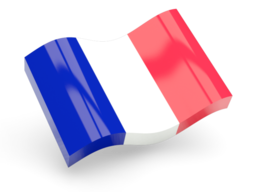 France
The UGÉPA factory was established in 1974, in Moreuil, France. From the very beginning and till present days company UGÉPA collaborates with either major partner or minor partners, everybody enjoys high-quality, creative approach and flexibility of production. A new equipment, capable of double width wallpaper production was bought, according to a recent trend in wallcovering manufacture development. Nowadays, the UGÉPA factory has all sophisticated production facilities and high-technology equipment for the fabrication of the all types of wallpapers.
Productive capacity of the UGÉPA factory is 10 million rolls per year, that can honor the wallcovering request of all kinds of clients.
Workforce of the UGÉPA factory is listed as having 150 people, which includes creative team consist of 10 people. UGÉPA designers already elaborate wallpaper, which be of current interest tomorrow.
The UGÉPA factory has 9 different machines for the production included 1 capable of double width wallpaper production. This provides possibility to create different kinds of wallpaper: on paper, duplex paper, plane vinyl, expand vinyl and heavy vinyl basis. Flexibility of UGÉPA factory machines combine rotary photogravure and silkscreen, which allows dozen of possibilities for various types of material.
The UGÉPA factory participates in `'High Quality Environment" project, for manufacture of paper and further production waste destruction. Factory. In 2009, waste incineration plant was built to champion the idea of reduction of UGÉPA `s environmental impact.
Qualitative approach starts with first choice for quality materials. Holographic code on FSC wallpaper acknowledges responsible management of timber and allows fight against overdevelopment of wood. Water based ink is heavily used since the year 2000, 100% reduction of solvent mixture usage is reached in order to safe company`s staff health, protect the environment and look after well-being of clients.
all collections
Ugepa