Our suppliers
In this section you can see all the collections represented in us in the assortment from the leading European factories brands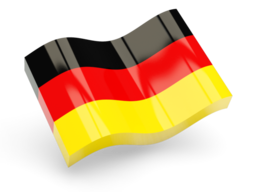 Germany
Modern Marburg Wallpaper Factory is a family enterprise. In 1845, Johann Bertram Schaefer opens a special shop for interior design in Marburg, Germany. Today, over 172 years and four generations later, this single nucleus has grown into a modern, highly productive company that is among the world's leading producers of wallpaper. Marburg stands for creativity, innovation, a strong sense of current trends and market development. Each and every wallpaper roll is made in Kirchhain, Germany. As can be seen from the above 100% of Marburg Wallpaper Factory production is legitimately marked as «made in Germany» commodity.
Bachelor of Science in Engineering Ullrich Eitel has been running the company since 1979. Ullrich Eitel represents the fifth generation of family enterprise owners.
Under his direction a special manufacturing process of high-quality wallcovering production has been brought to a commercial level, which made it possible to produce 70 and 75 cm wallpaper. Moreover, he made a remarkable decision - Marburg Wallpaper Factory started to position itself as a premium-segment producer. More importantly, the most significant innovations were implemented in his presence, each of which became a revolution at wallcovering production industry, among them are: textile, expanded vinyl, non-woven fabric wallpaper, crush wallcovering, wallpaper with pearl and diamond-cut steel heads drawings as well as various substances, special pigment and photodiode illuminant inclusive types of wallpaper.
Concurrently Marburg Wallpaper Factory constantly come into line with outstanding global scale designers. That kind of collaboration resulted in extraordinary wallpaper designs, that can highlight creative and innovative company orientation.
Marburg Wallpaper Factory is famous all over the world for it`s unique wallcoverings, which is without equals. Marburg wallcoverings brand became a symbol of art, innovation, ability to feel and set the fashion and market trends.
all collections
Marburg