Our suppliers
In this section you can see all the collections represented in us in the assortment from the leading European factories brands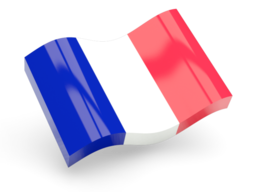 France
Company Lutece was established in 1974, in Picardy, France. Company has been elaborating and producing wallcovering in a collaboration with independent designers for more than 40 years. Since 2008 company produced wallpaper at the AS factory.
In 2016, company signed partnership with Bensimon, French couture house, project of this cooperation, more specifically - New Collection is on the way and materializes in late 2017. There are more than 50 collections of Lutece company are being trade all over the world this days.
Lutece company is a flagship of French wallcovering industry. Wallpaper, made by Lutece company can be characterized by shadow of French elegance which is impossible to note in competitor`s collections. 3 million rolls were sold in 2016, market share hit 16% of French market.
Lutece company sells production to customers, located approximately in 50 countries all over the world. Main markets are: France (~80%), Spain, Belgium, China, Brasil, Turkey and Russia.
Lutece company teams with famous French designers - SERGE BENSIMON and JEAN CHARLES DE CASTELBAJAC.
Lutece company has been accoutred walls in it`s own wallcovering collections with inspiration, and an idea to bring French elegance in every home for the last 40 years.
Collections of French Lutece Wallpaper are of the best quality and modern design, moreover, can be noted for crossfire interaction of modern, minimalist and exiting glamor masterpiece. Annually, company Lutece takes part at the Heimtextil exhibition, Frankfurt, Germany.
CASTORAMA, LEROY MERLIN, MR BRICOLAGE are among the partners of Lutece company.
all collections
Lutece