Our suppliers
In this section you can see all the collections represented in us in the assortment from the leading European factories brands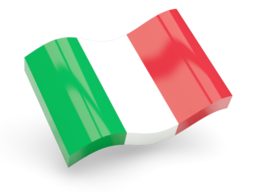 Italia
The history of LIMONTA company began in 1893, when Costamasnaga textile unit was established. Initial manufacturing operations were jacquarette and tapestry, then production of matelassé and velour was set up, this is how unique textile culture emerged. Up to now, textiles collections form one of the most precious legacies of the company.
Innovative technology department was established in 1955 for the needs of production and finishing treatment of textile and near leather units.
All the expertise and experience of textile technology usage encouraged to create a wallpaper production unit, named LIMONTA Wall in 1974. Successful start gave rein to opening of a new business in 1982.
In 2001 the one of the earliest Italian wallpaper firms - "Domus Parati" factory was taken over by Limonta. Combination of state-of-the-art technology and handicrafts techniques in producing resulted in veritably unique product.
LIMONTA WALL, DOMUS PARATI and COMO WALLCOVERINGS produce vinyl wall covering on paper and non-woven basic at 53, 70, 106 cm widths.
As a global leader, LIMONTA conglomerate produce textile with vinyl and polyurethane coating, rubber-proofed fabric and artificial leather. Different kinds of laying utilization for cotton, polylactam and polyester fiber fabrics provides with additional qualities, such as inflammability, resistance against dirt and name but a few. Main types of Limonta materials are heavy vinyl on paper or non-woven fabric basic and traditional paper. All Limonta production is high quality, safe, nontoxic, eco-friendly and is made with the application of high technology. Moreover, all the goods meet the rigorous European standards as confirmed by a certificate. Limonta conglomerate follows its own legal practices and traditions, which are imaginative touches, creative approach, perfectibility, production diversification and particular care while performing.
Limonta and Domus Parati designers enjoy continuous state of new trends exploration, styles and colour-grade combinations. They suggest the most broad-ranging, sometimes unexpected and original decisions applied in collections. Classic design, plaster simulation, modern and ethnic motives - the list of artist built decisions may be continued endlessly. Every client is in a position to choose the most relevant to his home style and manner of living.
Different ministries and departments precedence to Limonta Wall and Domus Parati trade firms wallcovering, as well as prominent personalities like Tom Ford, Italian designer Kin Etro and many others choice in favor of Limonta wallpaper. Limonta Wall holds a respectful place among Italian manufactures through constant investments in new twchnology.
all collections
Limonta