Our suppliers
In this section you can see all the collections represented in us in the assortment from the leading European factories brands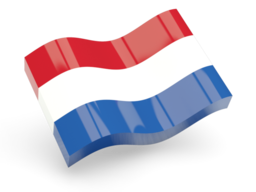 Nederland
The BN International factory was established in 1926 in Belgium. Initially, the Factory was entitled BALATUM, the mail products were flooring materials. In 1929 factory moved to Nederland as well as title was changed to BALATUM NEDERLAND. Initial letters transformed in to a modern title: BN International, afterwards. The crisis of the 1930s made flooring materials production unprofitable, inevitably factory set up a wallcovering production. The official opening of BN International, as currently operated factory, was in 1 January 1979.
The factory produces: ordinary wallpaper for residential accommodation, contractual wallpaper for offices, hotels, infant schools and hospitals and different covers.
The BN International is acknowledged to be a premium class wallcovering producer on a Russian market. Stylistics of such wallpaper is a typical Dutch - lean, but modern with soft beige and gray pallet. No one in the world can generate as many greige colour as Dutchmen. Although, incredible pioneer work is a Dutchman notable feature too.
From the 17th century (the Golden Age of the Netherlands), when ports and commerce gain momentum, Holland opened itself to the word. Borrowing, conversion, adaptation, remodeling trends are still popular among Dutch designers. This is precisely why wallpaper from BN International looks so exceptional, one might as well say it is fusion style. Dutchmen never create a classical style, like Italians, but they definitely bring something fresh.
all collections
BN International