Our suppliers
In this section you can see all the collections represented in us in the assortment from the leading European factories brands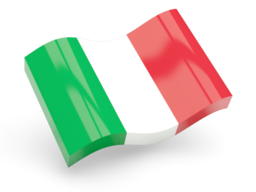 Italia
The Zambaiti Parati company was established in 1974. Company has grown rapidly within a very short span of time, in virtue of other wallpaper producers acquisition. Nowadays, the Zambaiti Parati company is a Top Company in Italian wallcovering market and one of the most important manufacturer in Europe. At this juncture, the Zambaiti Parati company is a global leader in wallcovering market. General Headquarters is situated in Albino (Bergamo), Northern I Italy, which is 50 km from Milan.
The Zambaiti Parati company had been operating for decades in a highly efficient manner at the Russian market. Such activity resulted in a FIFAR factory opening in 2011. The factory is located in Moscow region, Russia.
The new exclusive line was originated with the collaboration and support of Maison Trussardi. Give a shoutout to professionalism and synergy of both parties, inspirit by the latest fashion trends, Trussardi line had stepped into leadership roles at the global markets, where all the best experience in the field of wall decoration technique is concentrated. The Zambaiti Parati company export turnover is 90%.
Sophisticated approach distinguishes the Zambaiti Parati company. Such approach provides for assortment ongoing updating and new goods productions, through the use of state of the art technologies.
Continuous improvement of equipment allows the Zambaiti Parati company to keep its leading positions. In consequence of annual investments to exploratory activity, company enjoys up to the minute equipment with the highest production capable for unparalleled production.
Embossing
Embossing is an industrial process, by which relief design is squeezing out to the wallpaper. The Zambaiti Parati company specializing on hot embossing and on design embossing, one of the most difficult means of embossing, with the maximum shift 1/10 mm. In such a manner, relief overlaps the painted design and highlight it`s aesthetic appeal.
Printing
The Zambaiti Parati company uses two types of printing: gravure printing and silkgraphy. All the machines are provided with modern provide systems in order to guaranty ultra-high-quality production. Object of company - is to act as agent of Italian Style in the world of interior design.
Within this framework considerable funds are invested in new designs.
Continuous state of exploration and development resulted in "new collections", which have no equals.
All drawings and stylistic decisions are patented, this fact assure authenticity and singularity of goods and also protect clients from fakes.
all collections
Zambaiti Parati