Our suppliers
In this section you can see all the collections represented in us in the assortment from the leading European factories brands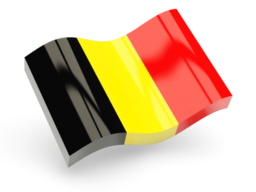 Belgium
Ideco factory was established in 1978 in ancient Belgium town - Tielt. Once upon a time Tielt used to be a busy, vibrant city, heart of Flandria textile industry. Owing to many years of experience on a par with technological development in 1991, company management made a decision to launch a vinyl wallpaper production. Company Grandeco was the first manufacturer to set up mass-coloured vinyl. In the same year production shift from textile to vinyl was made.
In 2007 company changed the name to Grandeco Wallfashion Group. At the same time company starts to expand and develop on the foreign market.
Grandeco company has become one of the most important stakeholders in the global wallpaper market with due regard for fast emerging production plant in Belgium, five sales offices in Belgium, UK, France, Poland and Russia, dynamic team of 300 colleagues, based in 80 countries.
Grandeco production plant in Belgium is comprised of: 4 production lines of photogravure process and 4 production lines of combine stencil screen printing and subsurface printing process.
In year 2016 company produces 11,000,000 rolls. This is more than 110 million meters of wallpaper equals to double embrace of planet Earth.
all collections
Grandeco